Norman Lear's Catchy Classics
A three-hour block of hilarious and groundbreaking series from legendary television producer Norman Lear.
Weeknights at 6p ET | 3p PT
Weeknights at 7p ET | 4p PT
Weeknights at 8p ET | 5p PT
See Full Listing
Smart & Catchy Sitcoms
From perfect ensemble casts to hilariously smart writing, Catchy Comedy presents "Smart & Catchy Sitcoms"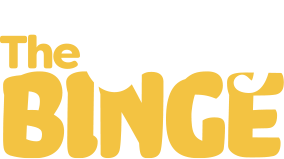 Taxi
All Weekend Long June 10-11
On most platforms
Catchy Stories
Catchy Quizzes
How well do you know Alice from The Brady Bunch?
It takes a Brady expert to get a bunch of these answers correct.
Can you guess which totally '80s shows these Full House stars were on?
Most of the cast, including the kids, began their careers in early-Eighties shows!